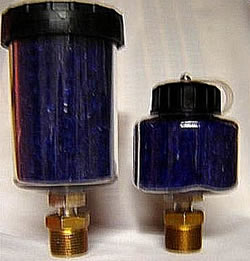 Customer Problem:
Oil in the gear reducer, breather-in moisture laddened air, causing oil foaming out of the breather plug.
Proposed Solution:
Install a La Belle Lube Desiccant Breather-dryer -filter model LBD174810.
Implemented Solution:
Customer installed a La Belle Lube Model LBD174810 Desiccant Breather dryer Problem solved

Do any of your operating systems require something similar or a requirement to update your older systems?


Call La Belle Lube at 1 888 625 4409 or e-mail your request to websales@labellelube.com